Reworked renamer settings/capabitilies
Version 2.6.5 contains some changes to the renamer settings dialog an got some new features.
Movie renamer:
The movie renamer dialog does now have a complete preview of all available tokens rather than only the new file-/foldername.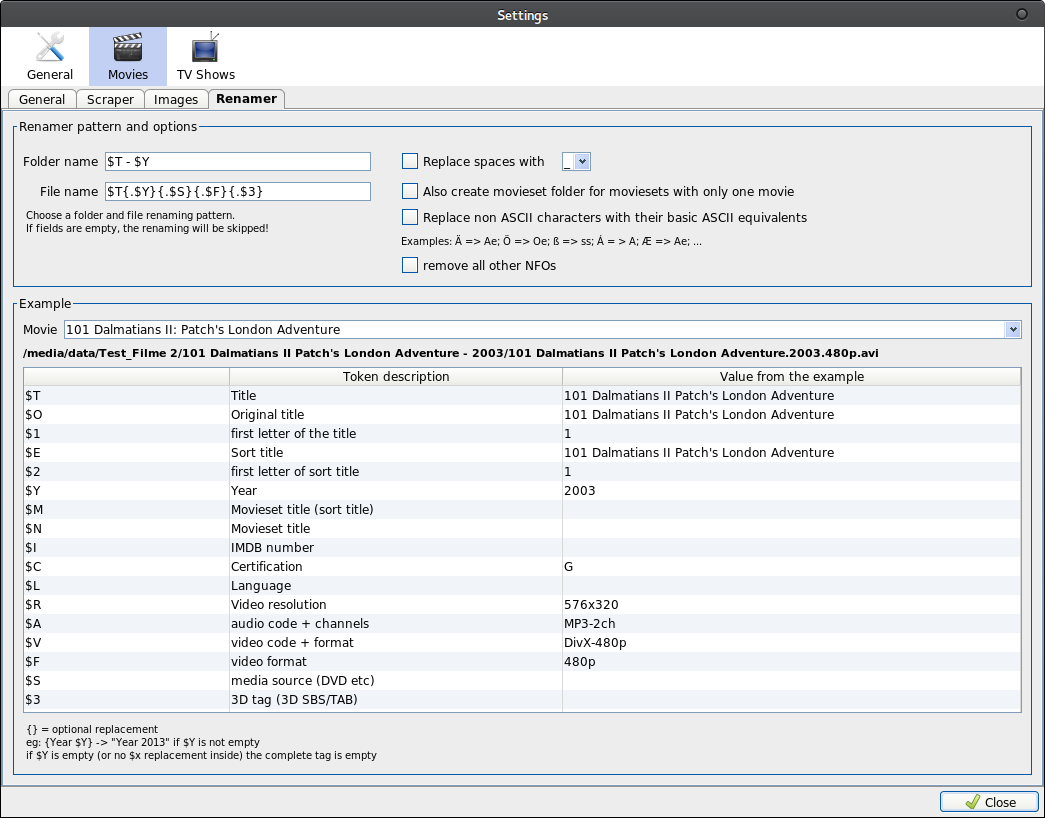 TV show renamer:
The TV show renamer got completely rewritten - now it is also possible to configure the file-/foldername like in the movie renamer with several tokens.