New MediaInformation and MediaFile view
With version r557 there was a new tab containing several informations added and the existing mediafiles panel refactored. In the tab "Media Information" are now several informations about the mediafiles displayed:
video codec/resolution/bitrate
audio streams - codec/channels/bitrate/language
subtitles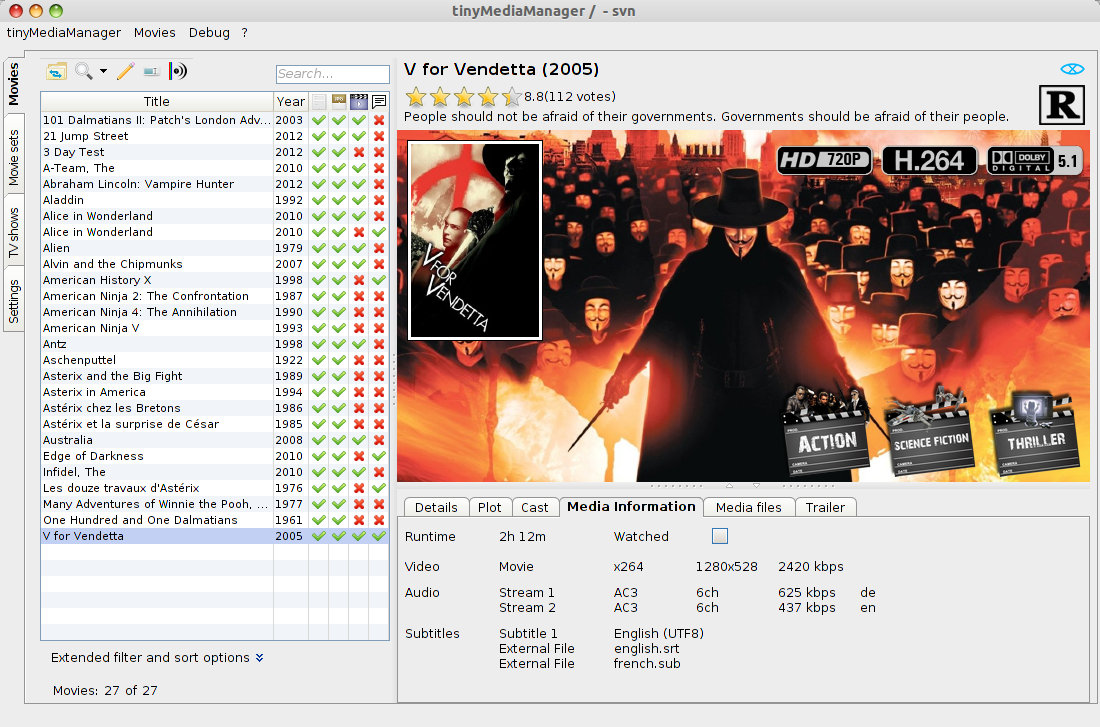 With the creation of this tab we restructured the existing tab. It now contains all files associated to the movie/tv show/episode: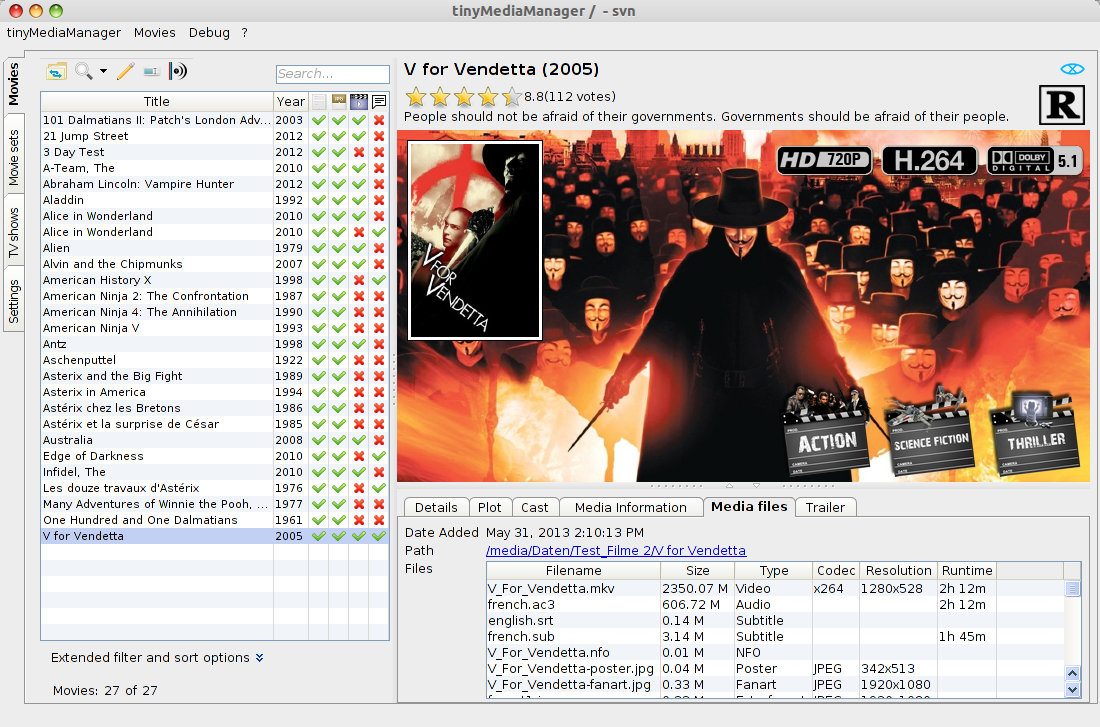 As you see, now are all corresponding files together in the media files tab and all relevant information about the movie/episode has its own tab.